Having a sunroom in Branford, CT offers many benefits, mainly being able to enjoy the beautiful weather Connecticut has to offer. You can spend hours in your sunroom, basking in and soaking up the sun while being surrounded by nature, but not actually having to be physically in nature.
As great as it is to have the windows open to let the light in, there may be times you don't want the harsh rays from the sun coming in. This is where shades come into play, but there are points to consider when thinking about shades for your sunroom in Branford, CT.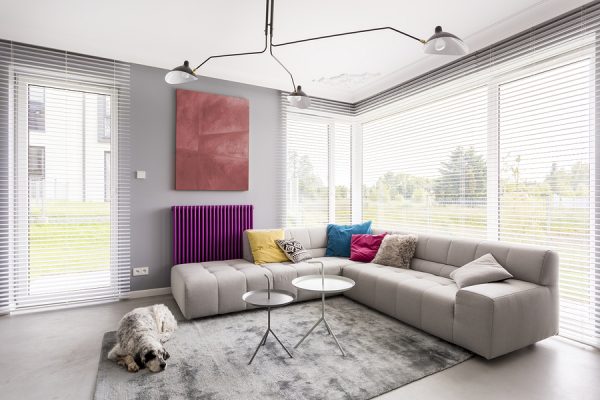 What to Consider Before Buying Shades for Your Sunroom
There are so many different shade choices for your sunroom, it can be difficult to decide. To help make the decision easier, here are a few points to consider when thinking about shades for your Branford, Connecticut sunroom:
Light Blockage. If you are looking to only soften the amount of light coming into your sunroom, curtains will be your best shade option. While blocking out most of the light, curtains will allow for some sunlight to filter through, the amount depending on the fabric of the curtains. If you're looking for more of a blackout shade, vertical or horizontal blinds are the better option.
What does your sunroom look like? Is it rustic or modern? Depending on how you've decorated your sunroom, it will affect what shade choice you make. Blinds have a more modern and farmhouse vibe, while curtains have a more classic and vintage feel.
Ease of installation. How badly do you need shades in your sunroom? Do you need them right away and can't wait for a professional installation? If that's the case, hanging a curtain rod and getting some curtains will be the quickest option.
Energy Bills. If you've noticed your energy bill steadily increasing because you have the air on in your sunroom, you may want to look at shade options that have a more blackout effect which will help keep your sunroom cooler during the summer when you aren't using it.
Blind & Shade Products in Branford, CT
Here at Blind & Shade Products, we've been helping people all across Branford, CT decide on the best sunroom shades. If you're having a hard time making a decision or don't even know where to start, give us a call today at (203) 421-7978. We'll be able to guide you to your perfect sunroom shades and then install them once you've made your choice.