AWNINGS & CANOPIES
Connecticut's First and Only "Certified" Retractable Awning Specialist
Quality Retractable House Awning in Madison, CT
Attractive and elegant, high quality retractable lateral arm awnings provide instant shade to your patio, deck, or terrace and also add outdoor living space and protect your family from harmful UV rays at the touch of a button. Retractable awnings make a tremendous difference in temperature by keeping you in the shade and keeping the sun from heating your deck or patio. They can also keep you out of the rain when appropriately pitched. Our awnings come with a 10-year warranty. With eight models to choose from, we have a retractable awning for every situation and every budget. You can't find a better or more significant collection of retractable house awning in Madison, CT. Check out our projects to see how it looks.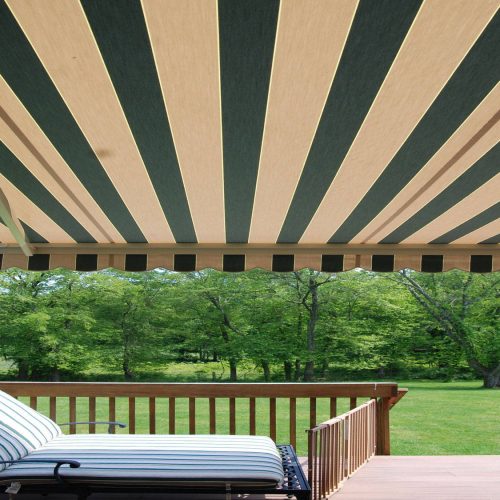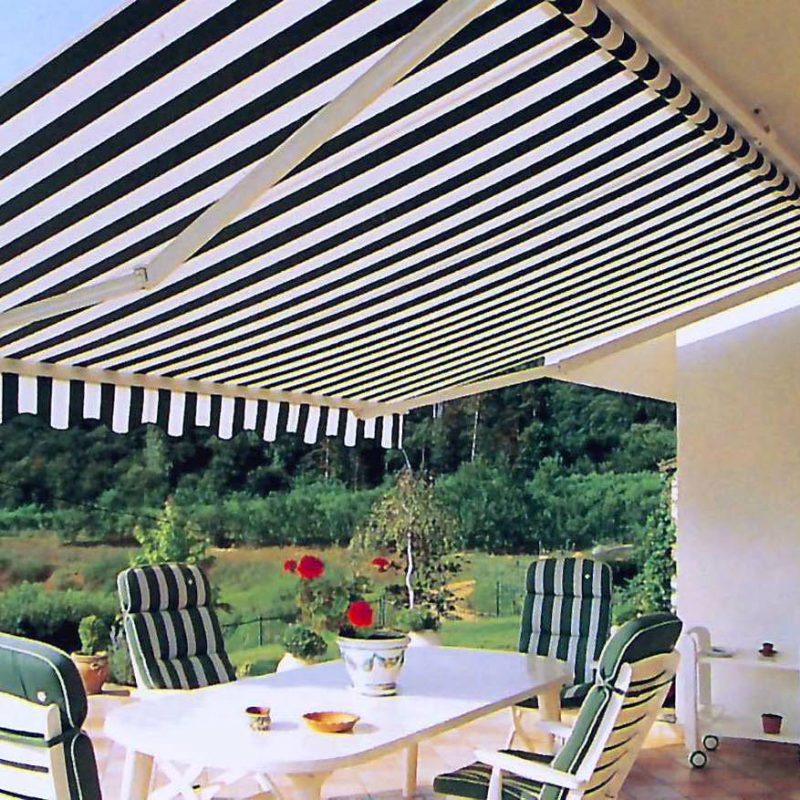 Retractable awnings offer you the perfect balance between luxury and technology while adding beauty and value to your home with a selection of over two hundred fabric designs and come with features that only a retractable system can offer. Retractable awnings allow you to enjoy the outdoors while protecting you from the direct heat of the sun and can be operated either manually or can be motorized. They can retract in a matter of seconds to your desired position and retract to within a few inches from the wall. The motorized version can also feature sun and/or wind electronic sensors that would extend or retract the awnings automatically according to weather conditions. Retractable awnings are available in widths up to 40′ and projections up to 20′.
Click the thumbnails below to view a larger image.
Canopies & Marquees: There is no better way to shield entrances and walkways from the elements. They are also a perfect way to protect draperies and furnishings from fading in the harsh sunlight.
Square Style Awnings: A homeowner's perfect solution to an exciting new look. Hundreds of colors and designs available.
Dome Style Awnings: Dress up rounded windows with a dome awning. These stylish accessories add unique beauty to any home.
Stationary Canopies: A patio canopy that can be fully customized to fit almost any area. Add room and value to your home while reducing energy costs.
Backlit Awnings: Are extremely functional and draw attention to your business, day or night! Adding a custom design or company logo is an ideal way to advertise!
Click the thumbnails below to view a larger image.