Do you hate when sunlight comes streaming into your room when you are still sleeping? Or when you are trying to watch a movie and the sun glares on your TV? Do you wish that you could just press a button and have your shades close, bringing in the darkness so you can roll over and go right back to sleep? Well then, motorized shades are a perfect solution for you! If you're a DIY sort of person, you're probably asking yourself: are motorized shades difficult to install in Madison, CT? Here's a quick overview of the installation process to help you answer that question!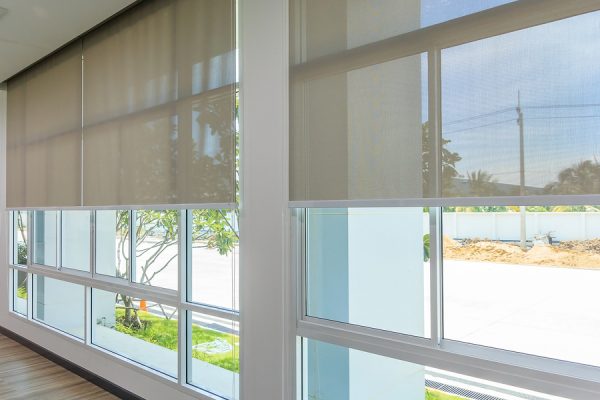 How to Install Motorized Shades
If you want to install motorized shades by yourself, you need to make sure you have the right tools before your start:
Pencil, screwdrivers, tape measure
1/16″ drill bit
Level
Stepladder
Power drill
Not only do you need just these basic tools, but you need to make sure you have the proper shades for your windows. You need to do the research to make sure you're buying the right motor and right shade combination. Some motors work only exclusively with shades of the same brand and you can't mix-and-match. However, a lot of brands offer motors that will work with several shade options, but you need to make sure the motor level you choose can handle the weight of the shades you want.
The last thing you want is to get home and realize your shades are too heavy for the motor to lift. You will most likely have to special order the motor and shades for specific sizes to make sure they fit your windows, especially if you have oddly shaped windows. Once you have the right motor and shades, it's time for installation! This means electrical work and, unless you're a licensed electrician, we recommend you call a professional.
Simple Motorized Shades Installation in Madison, CT
For your motorized shades installation, you can do everything in the process up until the electrical installation, but from that point it's best to let a professional handle it to avoid any injuries.
If you don't want to do any of the work, let Blind & Shade Products do all the heavy lifting! We will measure your windows, offer the best motor and shade options, and complete the full installation.  In fact, we've been installing motorized shades for Madison, CT residents and business owners for several years and have our system down to a T; and we'll be able to install your motorized shades in no time! Give us a call today at (203) 421-7978 to schedule an appointment.