SHADES
A Hunter Douglas Priority Showcase Dealer
We will bring Our Showroom to Your Room
The Perfect Blinds & Shades for Windows in Madison, CT
Are you looking to make some meaningful changes to the interior of your home or business? Before you break the bank on remodeling or renovation services, you should consider just how transformative window treatments are when it comes to breathing new life into your space.
Blinds and shades for windows in Madison, CT, take advantage that the windows in your home are right at eye level, making them major players in the overall appearance of the room. With the right combination, you aren't just able to boost privacy and reduce unwanted glare from getting into your space, but you can also give your room a huge aesthetic boost at the same time.
Contact us today to learn more about all of the different types of blinds and shades we have to offer. We also provide free in-home estimates for any blind, shutter, awning, or shade installations you require.
Designer Screens offer impressive outdoor visibility while protecting your valuable furnishing from harmful UV rays. Offered in both roman and roller shade styles, these shades feature an opacity range from very sheer to semi-sheer while delivering many customizable options. Furthermore, the fabric collection available for these shades will enhance any décor.
Designer Screen Specs
Orientation: Horizontal
Widths: 12″ to 192″
Heights: 12″ to 144″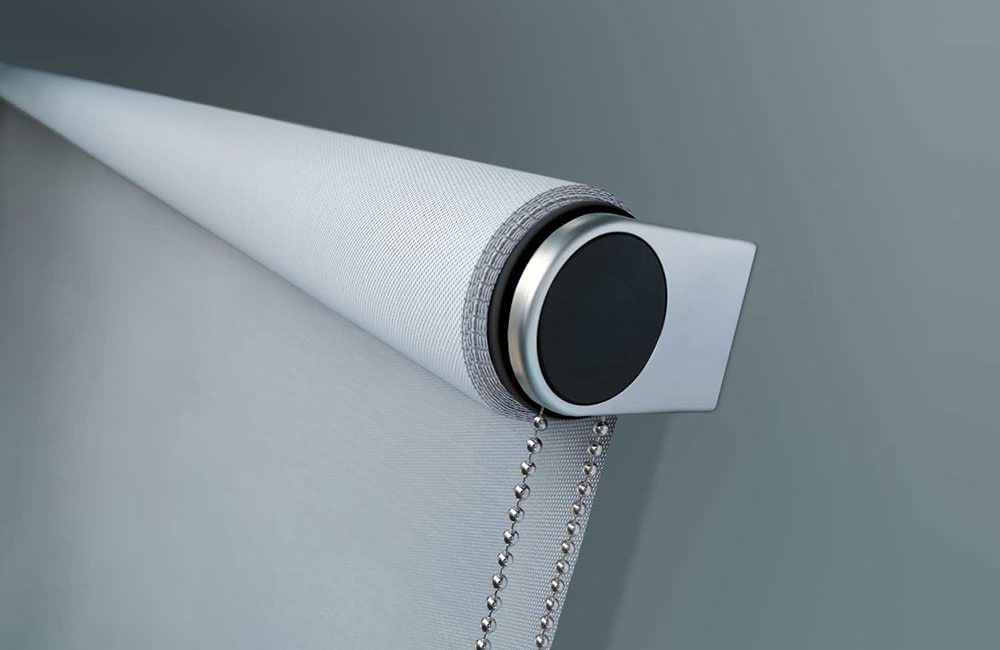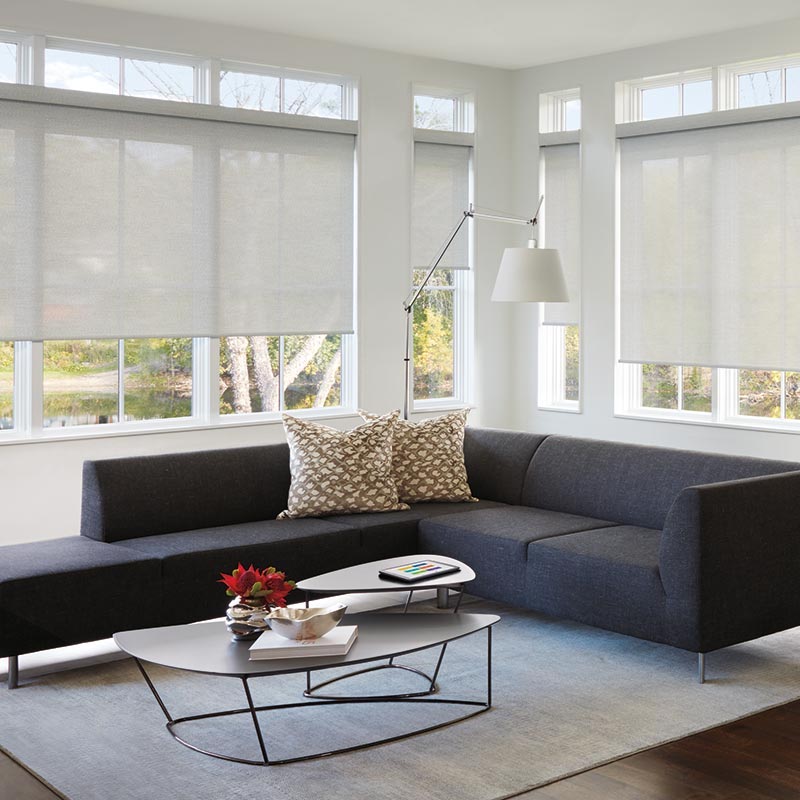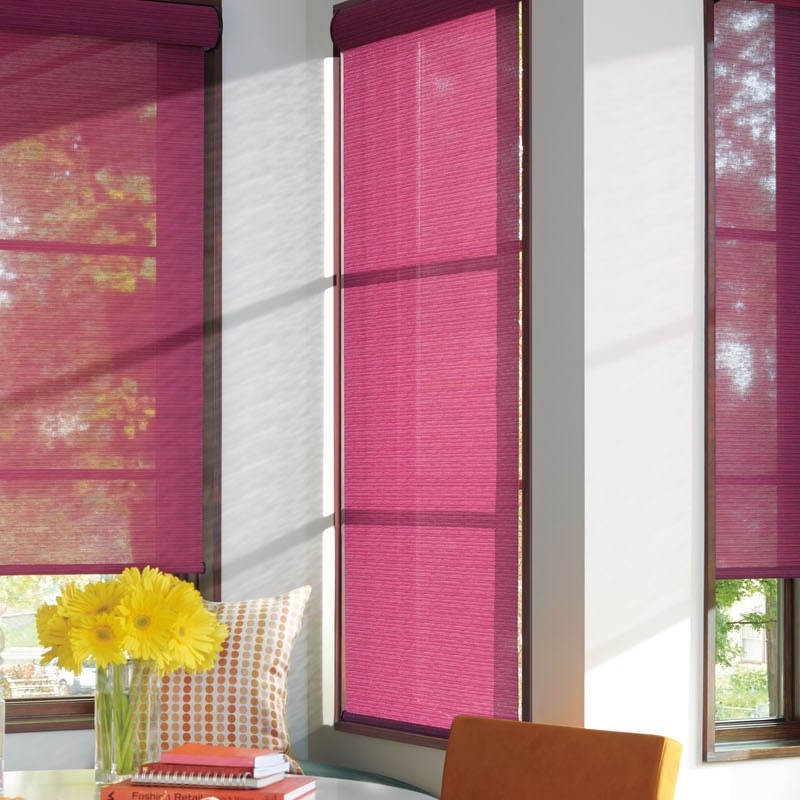 Designer Rollers offer you a diverse range of custom fabrics: soft, natural, and traditional. These fabrics can easily stand independently, but they also work well with top treatments and draperies. This is perfect for homeowners looking for shades that will blend effortlessly with any décor.
Designer Roller Shade Specs
Orientation: Horizontal
Widths: 12″ to 116″
Heights: 12″ to 120″
Whatever you need, Duette Honeycombs can deliver. This collection features the most capabilities, from angles and arches to skylights, operable arches, and motorized options. They also come in the broadest range of colors, opacities, prints, textures, applications, and fabrics—including the exclusive Architella fabrics with their honeycomb-within-a-honeycomb design.
Duette Honeycomb Shade Specs
Orientation: Horizontal or Vertical
Pleat Sizes: 3/8″, 3/4″, 1 1/4″ or 1 1/2″
Widths: 12″ to 174″
Heights: 6″ to 192″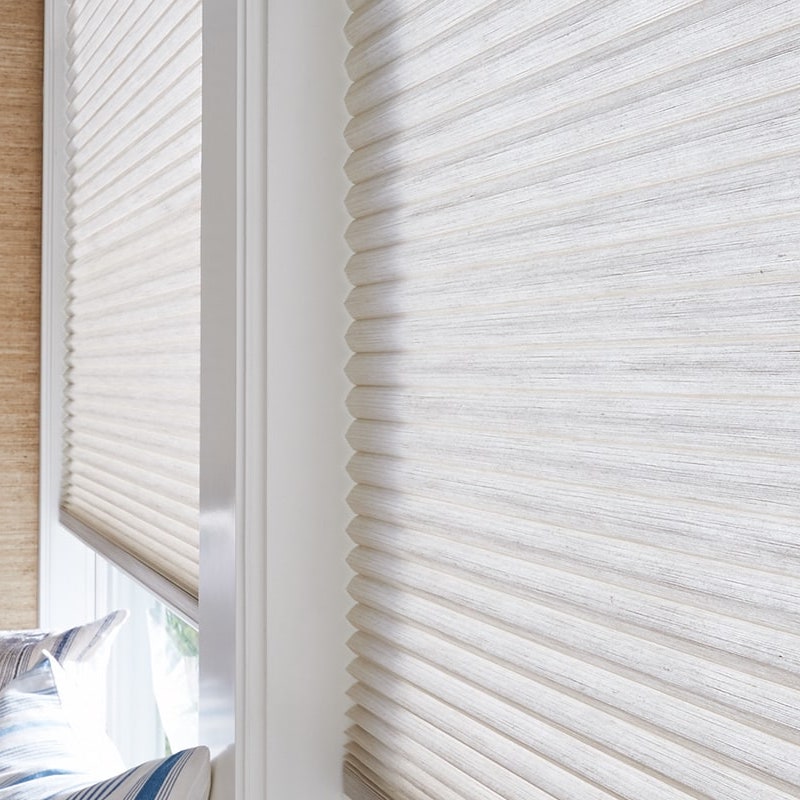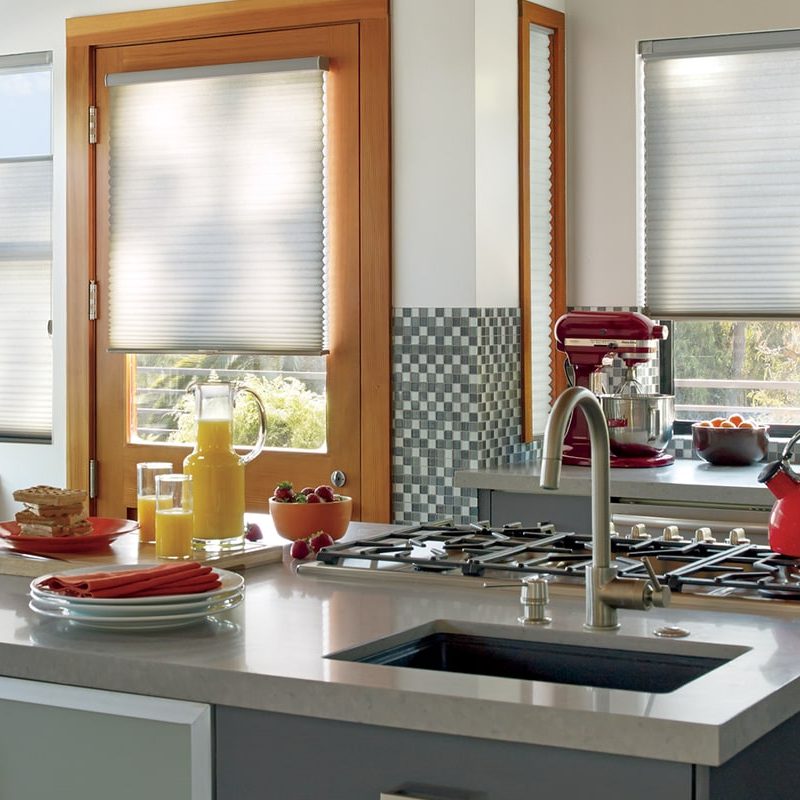 APPLAUSE HONEYCOMB SHADES
Applause Honeycombs are available in styles ranging from smooth and relaxed to crisp and timeless. Available in single or double honeycomb, these shades are compatible with lifting systems and design options that allow them to fit any window.
Applause Honeycomb Shade Specs
Orientation: Horizontal or Vertical
Pleat Sizes: 3/8″ or 3/4″
Widths: 4″ to 174″
Heights: 6″ to 192″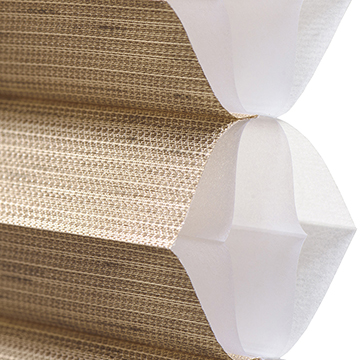 Combining the look of a fine drapery with the ease and convenience of a shade, Vignette Romans offer distinctive woven fabrics that bring the luxury of color and texture to every one of your windows.
Vignette Roman Shade Specs
Orientation: Horizontal or Vertical
Fold Sizes: 4″ or 6″
Widths: 12″ to 140″
Heights: 12″ to 144″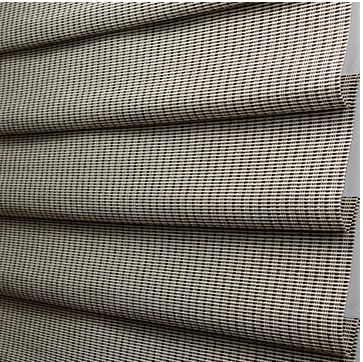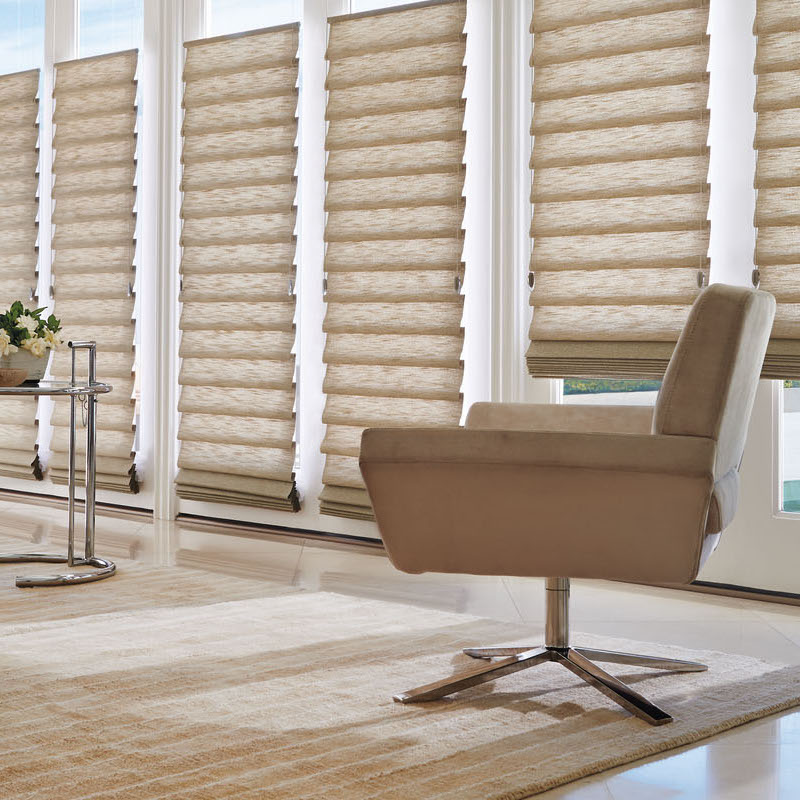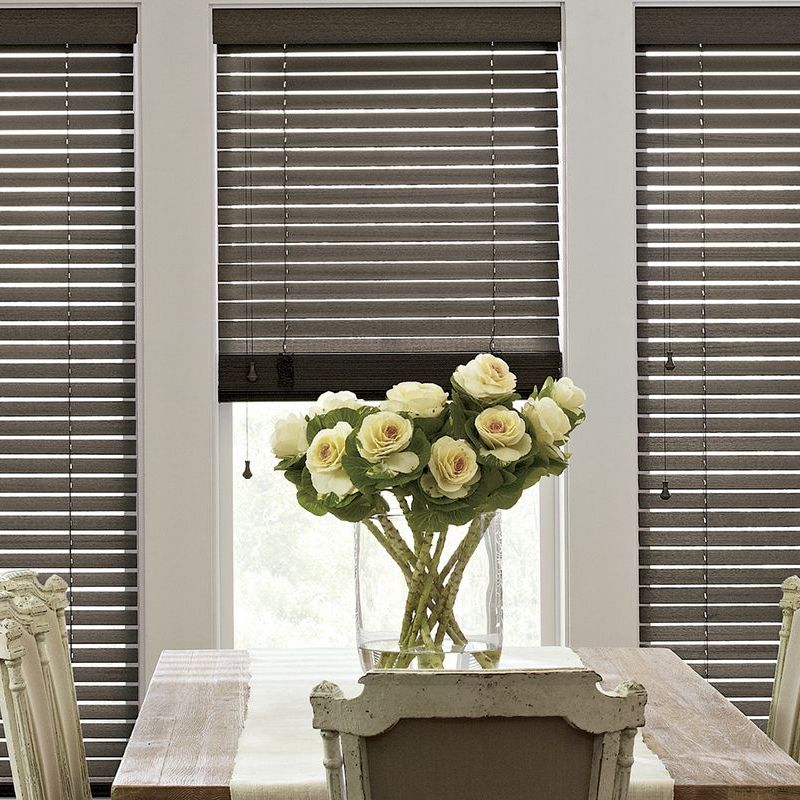 A fantastic combination of woods, grasses, and bamboo, Woven Woods offer you rich colors, unique textures, and unmatched sophistication.
Woven Wood Shade Specs
Orientation: Horizontal or Vertical
Widths: 12″ to 118″
Heights: 15″ to 108″
Custom Shades Also Available
Don't see what you are looking for on our site? Not a problem. On top of our extensive inventory of blinds and shades, we also offer customization so you can get something that perfectly fits the style, colors, and dimensions you are after. Simply contact us to see our complete inventory or if you have some questions about our custom shades. We're available at (203) 421-7978 and proud to serve Greenwich, Westport, Madison, and surrounding areas.